---

November 10, 2016

Trump's Geographic Landslide



Map by MishTalk
Trump's Geographic Landslide / MishTalk, 2016.11.09
"Geographically speaking, Trump won at least 80% of the Nation. The only states Hillary carried are Vermont, Massachusetts, and Connecticut."
Greenfield: American Uprising - Everything is about to change / TR, 2016.11.09


---

November 2016

T H E T R U M P E F F E C T
DOW Sets Records With Trump Election / Bloomberg, 2016.11.10
'Mistake Without Exception': US Senate Aims to Repeal Obamacare / Sputnik News, 2016.11.10
Canada PM says ready to renegotiate NAFTA with Trump / AFP, 2016.11.10
Mexico says ready to 'modernize' NAFTA with Trump / AFP (Agence France Presse), 2016.11.10
The Trans-Pacific Partnership is dead, Schumer tells labor leaders / Washington Post, 2016.11.10
[China] Alibaba's U.S. Growth Ambitions at Risk After Trump Victory / Bloomberg, 2016.11.09
Nigel Farage bids to be Donald's ambassador to the EU / Daily Mail, 2016.11.08
The EU must die politically. Farage is the person to move that along.
Tax Cuts, New Jobs, Infrastructure Development Part of Trump's Economic Platform / Sputnik News, 2016.11.11
Build up America instead of destroying nations overseas. What a concept!
---

November 10, 2016

C L I N T O N E M A I L S
REQUIRE A SPECIAL PROSECUTOR, INDICTMENTS, CONVICTIONS - ACCOUNTABILITY



George Webb on Eric Braverman [YouTube Channel | Twitter Account ]
Former Clinton Foundation CEO, Eric Braverman, is missing. Believed to have leaked incriminating documents. Suspected of applying for political asylum at the Russian embassy.
Day 18 - Eric Braverman Still Missing / George Webb, 2016.11.11
Day 17 - Braverman Still Missing After Election / George Webb, 2016.11.10

SOFT COUP VS SOFT COUNTER-COUP
Steve Pieczenik: [Website]
The Truth About Regime Change / Steve Pieczenik, Nov 10, 2016
"Dr. Steve Pieczenik, former US State Dept. official, explains how the world has transformed from a militaristic fore-structure to one where economic and psychological warfare become the predominant tools of a new generation."
We Have Won the Revolution! / Steve Pieczenik, Nov 10, 2016
US Takeover May Be Near / Steve Pieczenik, Nov 4, 2016
SR 1313 – Dr Steve Pieczenik - Hillary Clinton May FACE CHARGES in Pedophilia Ring / Steve Pieczenik, November 3, 2016
The Hillary Clinton Takeover of the United States / Steve Pieczenik, November 1, 2016


---

October 27, 2016

M U S T W A T C H
Trump On The Establishment

---

November 8, 2016

V O T E T R U M P F O R A M E R I C A


Our polling place ...
Did not ask for any ID at all. Only asked for name.
Did remove our name from the not voted book to indicate we had voted.
Did ask if we wanted to vote by machine or paper ballot. Nearly everyone was voting by paper ballot.
---

October 25, 2016

REPORT ELECTION FRAUD &AMP INTIMIDATION

• Click here for the phone numbers to report election fraud for each state
---

October 22, 2016

Be a Trump For President Exit Poller!
Register Now!
The Democrats are going to TRY to "steal the next election.

"The issue is both voter-fraud and election theft through manipulation of the computerized voting machines. The truth is both parties have used these DIEBOLD/ PES voting machines to rig results of elections at the state and federal election. The party in power in a given state controls the programming of the voting machines.

"We now know, thanks to the hacked e-mails from the Democratic National Committee that the Clintons had to cheat and rig the system to steal the Democratic nomination from Bernie Sanders. Why wouldn't they try to steal the election from Donald Trump?

"If this election is close, THEY WILL STEAL IT.

"The Washington Post even ran an editorial saying it was "impossible" to steal an election. Then, incredibly, Barrack Obama called Donald Trump's concerns about a rigged election "ridiculous."

"Plus they intend to flood the polls with illegals. Liberal enclaves already let illegals vote in their local and state elections and now they want them to vote in the Presidential election.

"What can we do to stop this outrageous steal? We must step up to the plate and do this vital job? That's why I am working with a staticians attorneys and computer experts to find and make public any result which has been rigged

"We at THE EMERGENCY COMMITTEE TO STOP THE STEAL WILL:


Demand inspection of the software used to program the voting machines in every jurisdiction prior to the beginning of voting by an independent and truly non-partisan third party.
Conduct targeted EXIT-POLLING in targeted states and targeted localities that we believe the Democrats could manipulate based on their local control, to determine if the results of the vote have been skewed by manipulation.
Retain the countries foremost experts on voting machine fraud to help us both prevent and detect voting machine manipulation by putting in a place to monitor polling, review the results and compare them to EXIT POLLS we must conduct.
Recruit trained poll watchers for the key precincts in key states to monitor voting for fraud. Between the Trump campaign and our efforts we believe we can cover every precinct in the crucial states.

"This vital voter registration plan must begin a soon as possible. We need to raise the $1 million required to ensure an honest count.

"Under the law, you—or your corporation—can contribute in any amount. Won't you send $10,000 for this vital program today? Of course $5,000 or even $2,500 would be a great help. If you can send $5,000 or $10,000 or more it would be a Godsend.

"There are no limits on how much you can give the Stop the Steal and corporate contributions are acceptable. (But we don't take donations from lobbyists as a matter of policy.)

"Will you help us prevent the THEFT of the 2016 Presidential election. This is our best chance to stop the Democrats from stealing the election from Donald Trump. Help us fight a rigged system."

• Help fund this effort to Stop the Steal. Contribute to: STOP THE STEAL .ORG


R I G G E D E L E C T I O N S

• Here is how easy it is to rig electronic voting machines.
• Rigging the Election - Video I: Clinton Campaign and DNC Incite Violence at Trump Rallies / Project Veritas
• Rigging the Election - Video II: Mass Voter Fraud / Project Veritas
• NYC Democratic Election Commissioner "I Think There Is A lot of Voter Fraud" / Project Veritas
• Project Veritas Action YouTube Channel
• As Obama Ridicules Trump Over Voter Fraud, He Warned Of 'Rigged Elections' In 2008 [VIDEO]
• Obama Warned of Rigged Elections Back in 2008 / MRC-TV
• Here's how to handle Nevada Together - Illegal Voter Registration / VIDEO
• Hillary Clinton campaign workers committing voter fraud in Las Vegas AGAIN 2 (voter registration) / VIDEO
• /
• /

R I G G E D D E B A T E S

• Megyn Kelly DESTROYS Donna Brazile for providing the Clinton campaign with a question asked at the debate before the debate / FULL Interview 10/19/2016
• DNC Chair Donna Brazile Did Leak Townhall Question To Clinton Campaign / Reality Check
• CNN's Jake Tapper CONDEMNS DNC Chair DONNA BRAZILE for providing debate questions to Hillary Clinton prior to the debate
• Top Aide [Huma Abedin] to Hillary Says Let the Refugees Come


---

October 11, 2016

Trump TV Ad - 'DANGEROUS'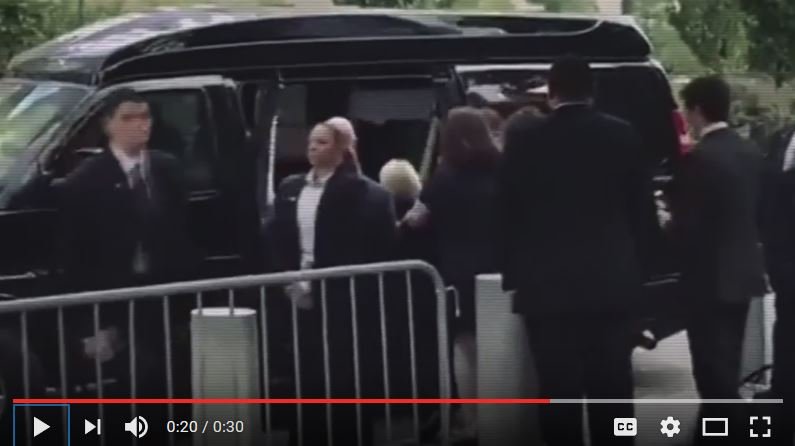 • 'DANGEROUS' TV ad / Video

In typical #MSM pro-Hillary fashion, YouTube attempts to limit the number of viewers by labeling this video,
"This video is unlisted. Be considerate and think twice before sharing.".
---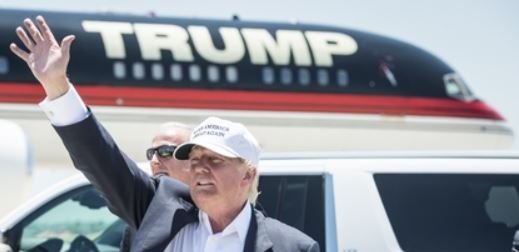 Image by: (Matthew Busch/Getty Images)
D o n a l d T r u m p
Official Presidential Website | Twitter: DJT / DS | Instagram | Positions
Polls: HPP | LAT | MUP | PPP | RCP
| Traitors To Trump

Contribute to the campaign



• Trump's 'Gettysburg address' makes closing argument for choosing him and unveils first-100-days agenda as he promises 'the kind of change that only arrives once in a lifetime'
• Donald Trump Takes Lead in Electoral College over Failing Hillary
---

August 30, 2016


---
Locations of visitors to this site plotted on world map.

Compare cluster to Earth lights...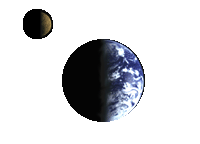 Earth &amp Moon from Galileo spacecraft as it was leaving Earth space. Photo: NASA; All mission costs paid for by the American taxpayer.
---

All material on this website is authored and copyrighted by David Sadler unless otherwise noted. Individual articles and comments may be reposted and reprinted as long as the author is given full credit and a link is provided to this website. david-sadler.org is not responsible for the content of linked external websites. Third party copyrighted images and quoted portions of third party copyrighted written material are posted under Fair Use. Thank you...

---